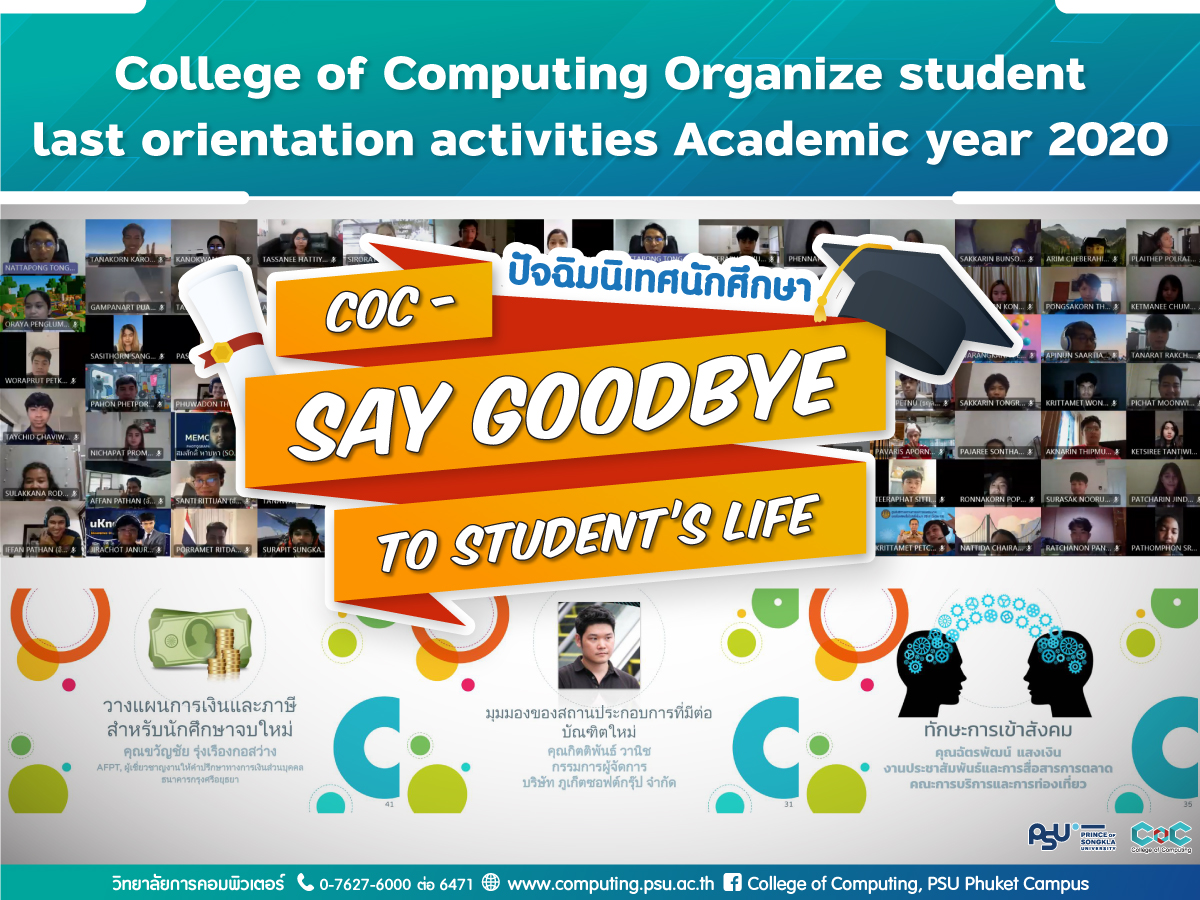 On May 6, 2021, the College of Computing held an online last orientation (Say Goodbye to Student's Life #4) via Microsoft Teams for students of the College of Computing  who graduated in the 2020 academic year. It is to congratulate and suggest a future direction after graduation. It was honored by Associate Professor Dr.Sinchai Kamonpiwong. At the event there was a discussion and exchange experiences on interesting topics by speaker team as follows : 
– Checking Graduation Conditions Career paths and further studies by Assistant Professor Dr. Nattapong Tongt้ep, Assistant Dean for Student Affairs
– Tip and trick for further study by the Dr. Thitinan Kliangsuwan, Chairman of the Program Committee , Master of Science program (Computing)
– Preparation for new graduates from the point of view of the establishment by Khun Kittiphan Vanich, Founder at PhuketSoftGroup Co.,Ltd.
– Social skills by Khun Chatpat Saengngern Public Relations and Marketing Communications,  Faculty of Hospitality and Tourism
– Plan your income and savings for the future by Khun Khwanchai Rungruengkosawang, Personal Financial Consulting Specialist of Krungsri Ayudhya Bank
In addition, there is also an activity to select representatives of each study major as a working group of Alumni Relations of the 4th generation, along with souvenirs from the College of Computing. Lastly, there are also business establishments to suggest job positions with recruitment.