Professional Details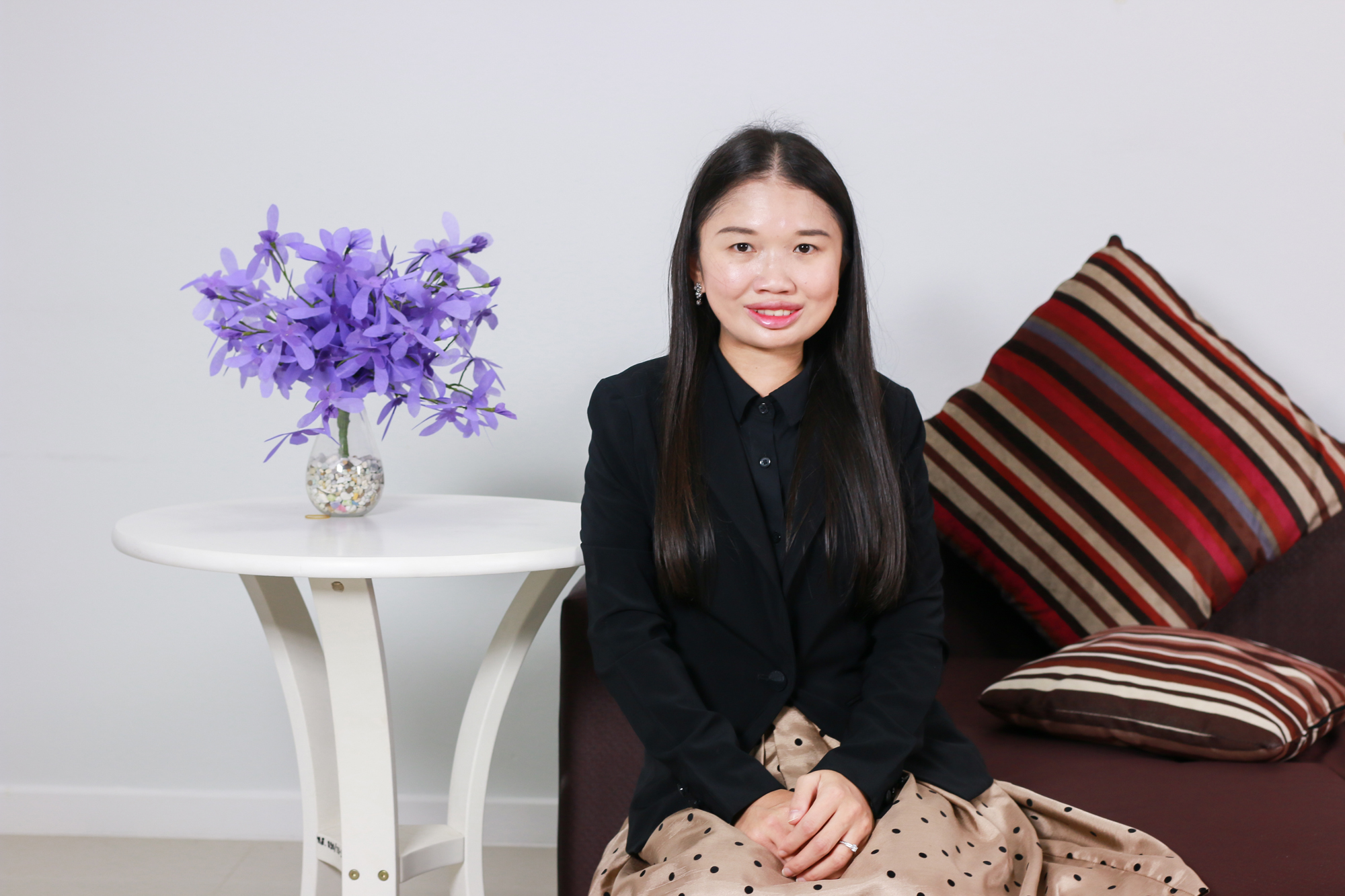 | | |
| --- | --- |
| Name | DR. KWANKAMON DITTAKAN |
| Email | kwankamon.d@phuket.psu.ac.th |
| Phone | +6676 276 712 |
ATTACHMENTS
Last Update : 2019-12-12 23:32:04
About Me
| | |
| --- | --- |
| Name | DR. KWANKAMON DITTAKAN |
| Position | Lecturer |
| Email | kwankamon.d@phuket.psu.ac.th |
| Phone | +6676 276 712 |
EDUCATION
Ph.D. Degree
Ph.D in Computer Science University of Liverpool, United Kingdom
Master Degree
วท.ม วิทยาการคอมพิวเตอร์ มหาวิทยาลัยสงขลานครินทร์ ประเทศไทย
Bachelor Degree
วท.บ วิทยาการคอมพิวเตอร์ มหาวิทยาลัยสงขลานครินทร์ ประเทศไทย
RESEARCH INTERESTS
Database Application Development
Knowledge Discovery from Data
Research Projects
Medical Image Analysis and Mining
Image Processing and Understanding Applications
Signal and Image Mining for Agriculture
Population Estimation Mining From Satellite Imagery
TEACHING
Database Systems (Undergraduate level), 2006-now
Database Development (Undergraduate level), 2012-2015
Database Systems Management, 2016
Advanced Database Systems (Undergraduate level), 2005-2011
Data Mining (Undergraduate level and Graduate level), 2009-now
Information Retrieval (Undergraduate level), 2003-2004
Image Processing (Graduate level), 2017
Graphic Design and Applied Art (Undergraduate level), 2006-2008
MSc/PhD Students
Mr.Sophal Chan
Mrs.Sujittra Sangiem
Ms.Tassanee Hatthiya
International Journal Articles
Sujittra Sa-ngiem, Kwankamon Dittakan, Kanya Temkiatvises, Sirisak Yaisoongnern and Kongkiat Kespechara, Cerebral Microbleed Detection by Extracting Area and Number from Susceptibility Weighted Imagery using Convolutional Neural Network, May 2019, Journal of Physics: Conference Series, Volume 1229, pp 012038.
Month/Year: 5/2019
Tag: Deep learning , CMB Detection , Medical image analysis , Cerebral micro-bleeding , Convolutional Neural Network
INTERNATIONAL Proceedings
National Proceedings
ขวัญกมล ดิฐกัญจน์, ณัฎฐ์นรี นวลนิ่ม, ฐิติภรณ์ สว่างวงศ์​และ ธัญธร ประทีม. 2560. การนับเม็ดยาต่างขนาดและรูปร่างด้วยเทคนิคการประมวลผลภาพ, การประชุมวิชาการระดับประเทศด้านเทคโนโลยีสารสนเทศ (National Conference on Information Technology) ครั้งที่ 9, ศาลายา, นครปฐม. หน้า 51-56. 1 - 2 พฤศจิกายน พ.ศ. 2560
Month/Year: 11/2017
Tag: Image processing , Pill Counting
Chapters
Frans Coenen and Kwankamon Dittakan, Image Representation for Image Mining: A Study Focusing on Mining Satellite Images for Census Data Collection, Knowledge Discovery, Knowledge Engineering and Knowledge Management, Springer Communications in Computer and Information Science 914, pp3-27.
Month/Year: 1/2019
Training
Big Data Analytic with Microsoft Azure, 2016
Big Data on HADOOP August, Prince of Songkla University, 2016
Training Program on Instructors for ITEE in Thailand (THITEE), NSTDA Thailand, 2011
E-Marketing, Tourism Authority of Thailand (TAT) and Software Park Thailand, 2010
Oracle Trainer in Thailand University 2009, Oracle Thailand
3D Animation (Train the Trainer) Blender, Software Industry Promotion Agency, 2009
Microsoft Certified Solution Developer (MCSD), 2008
Microsoft Certified Application Developer (MCAD), 2007
Marine Meteorology, Thailand Meteorological Department, 2006
RESEARCH GRANTS
Kwankamon Dittakan (PI), Aziz Nanthaamornphong (Co-PI), and Noppon Leardchoowongsa (Co-PI), Early detection of Alzheimer's Disease with Image Processing, Bangkok Hospital, 2016-now
Wasin Sangiemkul (PI), Esther Jaiwei (Co-PI), Kwankamon Dittakan (Co-PI), Quality Oriented Software Measurement and Evaluation for Education, Software Promotion Agency, 2007
Kwankamon Dittakan (PI), Phuket Immigration Mining Service on Web Service Framework Phase II, Software Promotion Agency, 2007
Kwankamon Dittakan (PI), Phuket Immigration Mining Service on Web Service Framework Phase I, Software Promotion Agency, 2006
CONATCT ME
COLLEGE OF COMPUTING
Prince of Songkla University Phuket Campus 80 M.1 Vichitsongkram Road Kathu, Phuket 83120