Professional Details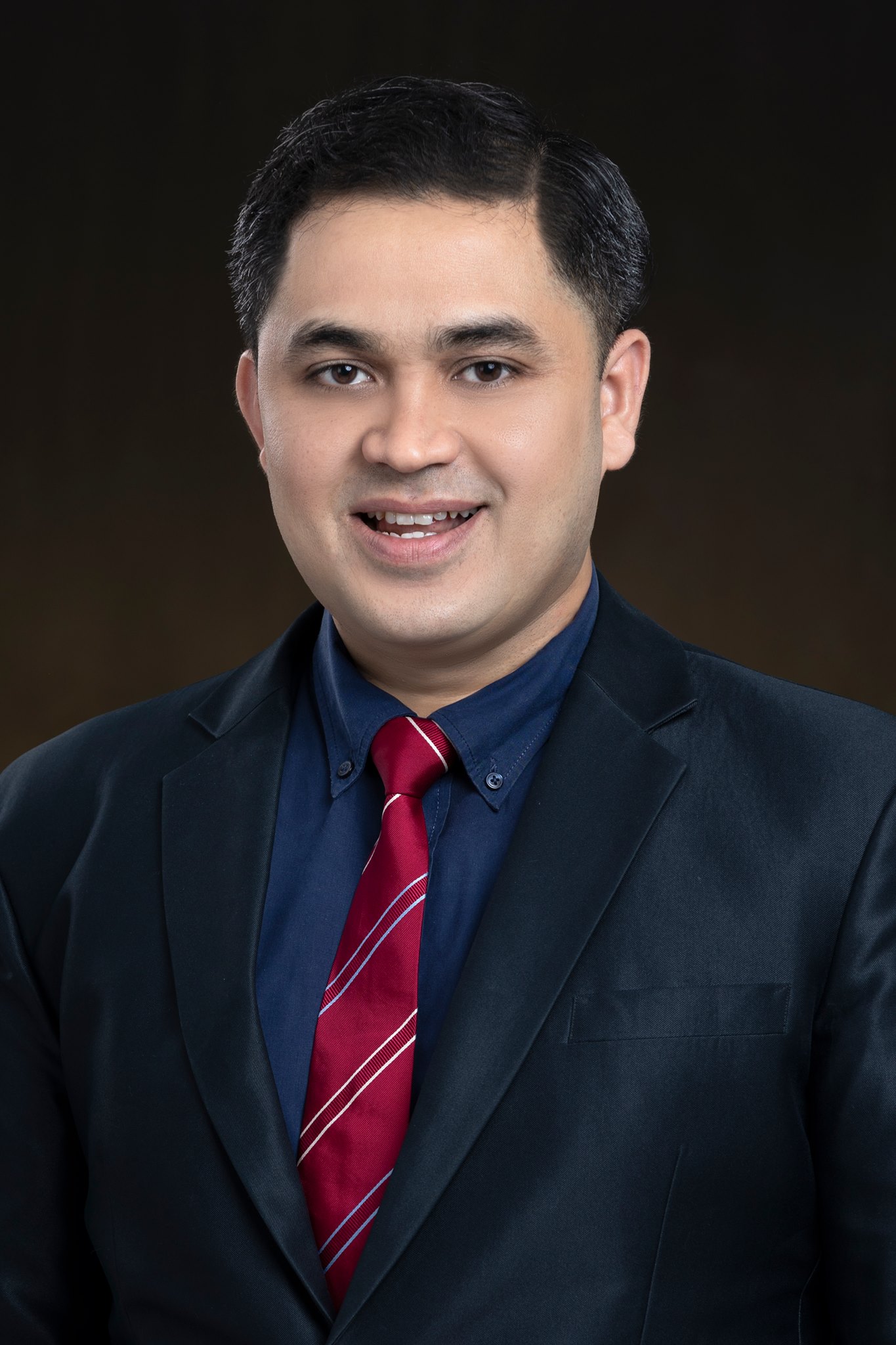 | | |
| --- | --- |
| Name | Asst.Prof.Dr. AZIZ NANTHAAMORNPHONG |
| Email | aziz.n@phuket.psu.ac.th |
| Phone | +66 7627 6721 |
ATTACHMENTS
Last Update : 2019-11-19 22:40:17
About Me
| | |
| --- | --- |
| Name | Asst.Prof.Dr. AZIZ NANTHAAMORNPHONG |
| Position | Assistant Professor |
| Email | aziz.n@phuket.psu.ac.th |
| Phone | +66 7627 6721 |
| Website | https://www.computing.psu.ac.th/research/aziz |
| ORCID | 0000-0002-1618-6001 |
| SCOPUS ID | 55078383700 |
EDUCATION
Ph.D. Degree
Computer Science (Ph.D.), The University of Alabama, USA
Master Degree
Information Technology (M.Sc.), Kasetsart University, Bangkok, Thailand
Bachelor Degree
Industrial Engineering (B.Eng.), Thammasat University, Bangkok, Thailand
RESEARCH INTERESTS
I am particularly interested in data science in software engineering, including software analytics, data analytics in open source software, social analytics. I also do research on software engineering practices in scientific software development. For example, agile methods, test-driven development, design patterns. My research extends to empirical software engineering, software quality, software maintenance, software development process, software architecture, and reverse engineering.
Data Science in Software Engineering
Empirical Software Engineering
Research Projects
Marketing Channel Development for Wellness Spa in Southern Thailand
Aziz Nanthaamornohong, http://southernspa.info/home/login
City Data Platform (CDP) - Phuket Smarty City Platform
Co-working with City Data Analytics Co., Ltd. and Digital Economy Promotion Agency (depa)
ForUML – Extraction the UML diagrams from Modern FORTRAN.
Nanthaamornphong, A., Carver, J., Morris, K., & Filippone, S. (2015). Extracting UML class diagrams from object-oriented Fortran: ForUML Scientific Programming, 2015
Nanthaamornphong, A., & Leatongkam, A. (2017). Modern Fortran Transformation Rules for UML Sequence Diagrams. Journal of Telecommunication, Electronic and Computer Engineering (JTEC), 9(3-4), 131-136.
Squirrel – The code snippet repository system
Nanthaamornphong, A., Pomwong, S., Klebkaew, K., & Jindamanee, N. (2017). Squirrel: A Code Snippet Repository. Journal of Telecommunication, Electronic and Computer Engineering (JTEC), 9(3-3), 73-77.
OSS Analytic – Analyze the code smell in OSS projects
Nanthaamornphong, A., & Chaisutanon, A. (2016, September). Empirical evaluation of code smells in open source projects: preliminary results. In Proceedings of the 1st International Workshop on Software Refactoring (pp. 5-8). ACM.
ZSmell – The code smell detection tool integrated with GitHub
APPOINTMENT
Vice-Dean of Research, Post-Graduate, and Academic Services (June 2018 - Present)
Chair of Master of Science in Information Technology Degree Program (May 2014 - 17 October 2018)
TEACHING
Lecturer
• Service Oriented Architecture (Undergraduate level) - 2018 (1st semester)
• R Programming (Graduate level) - 2018 (2nd semester)
• Statistics for Information Technology (Graduate level) - 2015 (1st semester), 2016 (1st semester), 2017 (1st semester)
• Advanced Empirical Software Engineering (Graduate level) - 2015 (2nd semester), 2016 (2nd semester)
• Software Construction and Maintenance (Undergraduate level) - 2014 (1st semester), 2015 (1st semester), 2016 (1st semester)
• Advanced Object-Oriented Programming (Undergraduate level) - 2014 (2nd semester), 2015 (2nd semester)
• Software Architecture (Undergraduate level) - 2014 (2nd semester), 2016 (2nd semester)
• Component-Based Software Development C(Undergraduate level) - 2014 (2nd semester), 2017 (1st semester)
Guest Lecturer
• Software Quality Assurance (Undergraduate level) - 2009 (1st semester)
• Object-Oriented Analysis and Design (Undergraduate level) - 2007 (1st semester) 2008 (1st semester)
• Software Architecture (Undergraduate level) - 2007 (2nd semester), 2008 (2nd semester)
MSc/PhD Students
PhD Student
• Kulsiri Jirayoot (∼5/2019)
Master Students
• Apatta Chaisutanon (graduated 5/2017)
• Suchada Pongphom (graduated 5/2017)
• Thanyarat Kitpanich (graduated 7/2018)
• Anawat Leatongkam (graduate 7/2018)
International Journal Articles
National Journal Articles
INTERNATIONAL Proceedings
Training
• Introduction to Data Science, Bangkok, Thailand, June 2-3, 2016
• Agile Workshop, Bangkok, Thailand, 3-5 April, 2015
• Object-Oriented Programming in Fortran, University of California at Berkeley, California, USA, 03/2012
• Evaluating Software Architecture, Software Park, Bangkok, Thailand, 05/2008
• Software Project Estimation and Measurement, Software Park, Bangkok, Thailand, 11/2007
• Project Management for CMM, Compulink System Ltd., Pune, India, 06/2005
Others
INDUSTRY WORK EXPERIENCE
Executive System Analyst, Software Industry Promotion Agency (SIPA), Ministry of Information and Communication Technology, Phuket branch, Thailand, 2005-2009
Project Leader, Northstar Infosys Co., Ltd., Bangkok, Thailand, 2002-2005
Junior Developer, Drumbeat Digital (Thailand) Co., Ltd., 2001-2002
PROFESSIONAL ACTIVITIES
Journal Reviewers
• IEEE Transaction on Software Engineering
• Software Quality Journal
• Journal of Software : Evolution and Process
• Information and Software Technology
• Computing in Science & Engineering
• Journal of Software: Practice and Experience
• Institute of Electronics, Information and Communication Engineers
• International Journal of Web Information Systems
Conference Organizers
• General Chairs of the 17th International Conference on Electrical Engineering/Electronics, Computer, Telecommunications and Information Technology (ECTI-CON 2020)
• General Co-Chairs of the 23rd International Computer Science and Engineering Conference (ICSEC 2019)
Conference/Workshop Program Committees
• The International Joint Conference on Computer Science and Software Engineering, 2018
• International Conference on Enterprise Architecture and Information Systems, 2018
• International Conference on Computing and Information Technology, 2018
• The 2nd International Conference on Information Technology, 2017
• The National Conference on Information Technology, 2015, 2017
• The 2nd International Conference on Enterprise Architecture and Information Systems, 2017
• The National Conference on Computing and Information Technology, 2015 - 2018
• The 2015 Workshop on Software Engineering, 2015
• Empirical Software Engineering and Measurement, 2012-2014
• The 3rd Annual PSU Phuket International Conference, 2014
• Asia-Pacific Workshop on Software Engineering for Computational Science and Engineering, 2013
• International Symposium on Software Reliability Engineering, 2013
• International Workshop on Replication in Empirical Software Engineering Research, 2013
• The 50th ACM Southeast Conference, 2012
Conference/Workshop Session Moderator
• The 10th Malaysian Software Engineering Conference, 2017
• The 2015 Workshop on Software Engineering, 2015
• The 7th National Conference on Information Technology, 2015
RESEARCH GRANTS
• Aziz Nanthaamornphong (PI), Marketing Channel Development for Wellness Spa in Southern Thailand, Spearhead Funding, Thailand Science Research and Innovation, 2018-2020
• Aziz Nanthaamornphong (PI), Code Smell Influences in the Code Review for Open Source Software Projects, National Science and Technology Development Agency, 04/2018-04/2019
• Rattana Wetprasit (PI) and Aziz Nanthaamornphong (Co-PI), Status of Tech-Startup in Thailand, Faculty of Technology and Environment, 08/2017 - 08/2018
• Kwankamon Dittakan (PI), Aziz Nanthaamornphong (Co-PI), and Noppon Leardchoowongsa (Co-PI), Early detection of Alzheimer's Disease with Image Processing, Bangkok Hospital, 09/2016-09/2017
• Aziz Nanthaamornphong (PI) and Rattana Wetprasit(Co-PI), Effectiveness of Agile in Thailand, Factulty of Technology and Environment, 06/2014-06/2016
Awards
• Best Paper Award, The 23rd International Computer Science and Engineering Conference (ICSEC 2019)
• RGJ-PhD Scholarship for Advisor 2018
• Outstanding Researcher Award, PRIDE of PSU 2018
• Best Paper Award, The 10th Malaysian Software Engineering Conference (MySEC 2017)
• Outstanding Paper Award, The 10th Malaysian Software Engineering Conference (MySEC 2017)
• Best Paper Award, The 13th National Conference on Computing and Information Technology (NCCIT 2017)
• Travel Stipend, The 2017 International Workshop on Software Engineering for Science
• Travel Stipend, The National University of Singapore (NUS) SoC Research Workshop 2017
• Teacher nominated by Students as Beloved, and Faithful, PRIDE of PSU 2017
• Travel Stipend, The 4th International Workshop on Software Engineering for High-Performance Computing in Computational Science and Engineering, 2016
• Best Session Speaker, The 8th International Conference on Advanced Computer Science and Information Systems, 2016
• Best Paper Award, The 8th Malaysian Software Engineering (MySEC 2014)
• Royal Thai Government Scholarship (Ph.D.program), 2008 - 2014
• Outstanding Undergraduate Student, Faculty of Engineering, Thammasat University, 1997
CONATCT ME
COLLEGE OF COMPUTING
Prince of Songkla University Phuket Campus 80 M.1 Vichitsongkram Road Kathu, Phuket 83120