Professional Details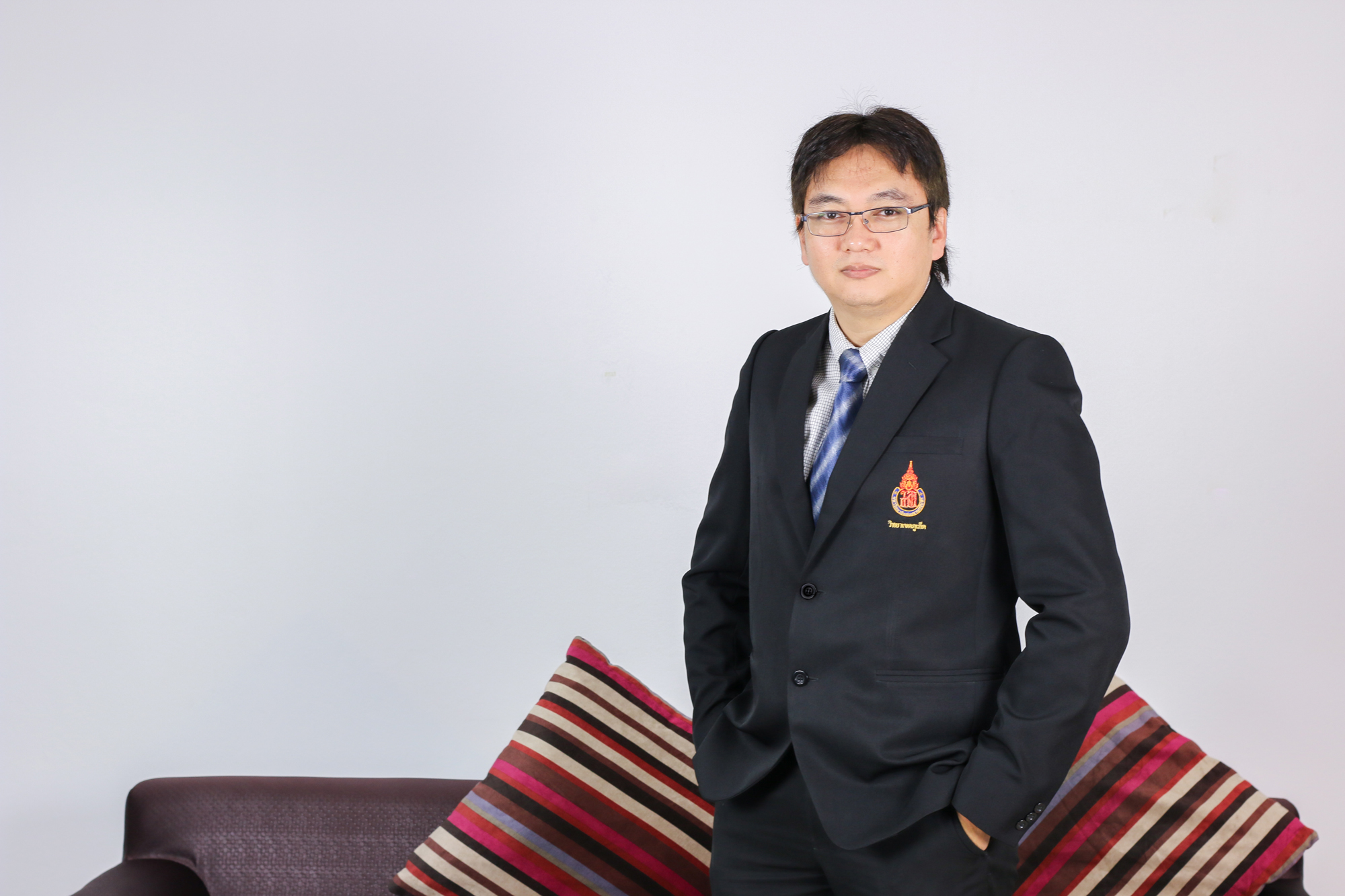 | | |
| --- | --- |
| Name | Dr. JIRAWAT THAENTHONG |
| Email | jirawat.t@phukt.psu.ac.th |
| Phone | (66)7627 6498 |
ATTACHMENTS
Last Update : 2019-07-01 11:28:25
About Me
| | |
| --- | --- |
| Name | Dr. JIRAWAT THAENTHONG |
| Position | Lecturer |
| Email | jirawat.t@phukt.psu.ac.th |
| Phone | (66)7627 6498 |
| Website | http://www.computing.psu.ac.th/2017/academic-staff/ |
EDUCATION
Ph.D. Degree
Ph.D. (Technology), Sirindhorn International Institute of Technology, Thammasat University
Master Degree
M.Sc. (Information Technology), King Mongkut's Institute of Technology Ladkrabang
Bachelor Degree
B.Sc. (Computer Science), Prince of Songkla University
RESEARCH INTERESTS
Vehicular Networks
Intelligent Transportation System
Mobile Ad-hoc Networks
Cloud Computing
Internet of Things
Smart Health
Integration of Data Dissemination Models and Cloud Computing for Vehicular Networks
Traffic Engineering for Vehicular Networks
Internet of Things for Vehicular Networks
Smart Health for Smart City
Research Projects
Application of image processing and LoRa for waste management, 2019
Emergency notification with LoRa technology for the elevator, case studies of Prince of Songkla University Phuket Campus, 2019
Ambulance Navigation Model with Emergency Alert Message Using Cloud-based Platform-as-a-Service for the Internet of Things, 2019
Impact factors of Smart Bus service in Phuket Smart City, 2018
Cat feeder with IoT application, 2018
Interactive TV application development and evaluation for smart hospitals: Dibuk hospital case study, 2017
Mobile application development and evaluation instead of using baby and mom's memo: Dibuk hospital case study, 2017
TEACHING
Network Protocols
Java Programming Laboratory
Cloud Computing Application Development
Principles of Data Communication and Computer Networks
Computer Networking and Management
Server Systems Administration
Special Topics (Advanced Unix)
Special Topics (Linux System Administration)
Computer Networking
Laboratory of Computer Networking
Computer Logic and Architecture
Operating System
File Structure
Structured Programming
MSc/PhD Students
Mr. Vatin Jaiboon (Graduation 2017)
Miss Sangduan Chootong (Graduation 2017)
International Journal Articles
Jirawat Thaenthong and Steven Gordon. Gateway selection architecture using multiple metrics for vehicular networking. Information Technology Journal, vol. 11, no. 7, pp. 840–849, April 2012.
Tag: vehicular networks , mobile networks
Jirawat Thaenthong and Steven Gordon. Performance of handovers between NEMO and mobile ad hoc networks using buffering. IEICE Transactions on Communications, Vol. E94-B, No. 10, pp. 2763-2775, October 2011.
Tag: vehicular networks , ad-hoc networks , mobile networks
National Journal Articles
จิรวัฒน์ แท่นทอง และคณะ, "การพัฒนาโมบายแอปพลิเคชันสำหรับควบคุมเครื่องให้อาหารสัตว์เลี้ยงด้วยการประยุกต์ใช้บอร์ดไมโครคอนโทรลเลอร์และเทคโนโลยีอินเตอร์เน็ตทุกสรรพสิ่ง Mobile Application Development for Pet Feeder with using Microcontroller and Internet of things", Journal of Inforation Science and Technology, Vol. 9, No. 1, pp. 28-40, 2562.
Tag: Internet of Things , Microcontroller , Mobile Application , Pet Feeder
INTERNATIONAL Proceedings
V. Jaiboon and J. Thaenthong, "Infotainment Data Dissemination Mechanism Using RSU Cloud Based for Vehicular Networks," 2017 9th International Conference on Information Technology and Electrical Engineering (ICITEE), Phuket, Thailand, October 12-13, 2017.
Tag: vehicular networks , cloud computing
S. Chootong and J. Thaenthong. Cache Replacement Mechanism with Content Popularity for Vehicular Content-Centric Networks (VCCN). The 14th International Joint Conference on Computer Science and Software Engineering (JCSSE 2017). Nakhon Si Thammarat, Thailand, 12-17 July 2017.
Tag: vehicular networks , named data network , content-centric networks
Training
Practical Data Mining with RapidMiner Studio 9, 2018
OpenStack for Cloud Computing Training, 2017
Open Cabling Professional Design & Analysis, 2017
NETPIE Train the Trainer Workshop, 2016
OpenStack Training Workshop, 2016
Android Arduino Control Hardware and IoT Training Workshop, 2016
Java Train the Trainer, 2015
CCNA Cisco Certified Academy Instructor Certified
CCNA #11065065
CCNA Train the Trainer
Others
Introduction to computer networking and troubleshooting for AOT (Instructor)
System/Network Administration
Server Administration of BSD/Linux/Unix-based Systems
Analysis, Design and Implement in Computer Network of Phuket Community College/Faculty of Technology and Environment.
Advisor for Computing Networks
Former Committee of Basic Education, Phuket Kindergarten School
Former Committee of Basic Education, Satree Phuket School
Former Advisor of Information Technology Center, Satree Phuket School
RESEARCH GRANTS
Research scholarship for master students
1. Integration of VANETs and Cloud Computing Architecture for Smart City, 2015 - 2017
2. A Named Data Mechanism for Mobile Application in Vehicular Ad-Hoc Networks, 2015 - 2017
CONATCT ME
COLLEGE OF COMPUTING
Prince of Songkla University Phuket Campus 80 M.1 Vichitsongkram Road Kathu, Phuket 83120